Ifugaos Artworks (Textile)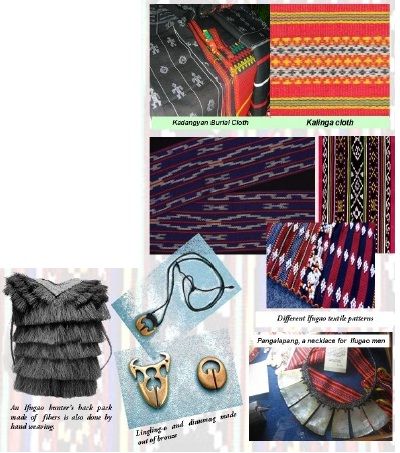 The term Ifugao means people from the hills that is why non-Cordillera called them Igorots but they prefer the first name. Their arts and culture revolves around rice as a prestigious crop. Their legends tell that the first grains of rice are given to men by the gods.
The Ifugao weave a loincloth called ikat which is actually an Indonesian term, meaning to bind together. Their motif is characterized by diamond stripes of while and red stripes. The dominant color is blue.
Thank you for reading and commenting...