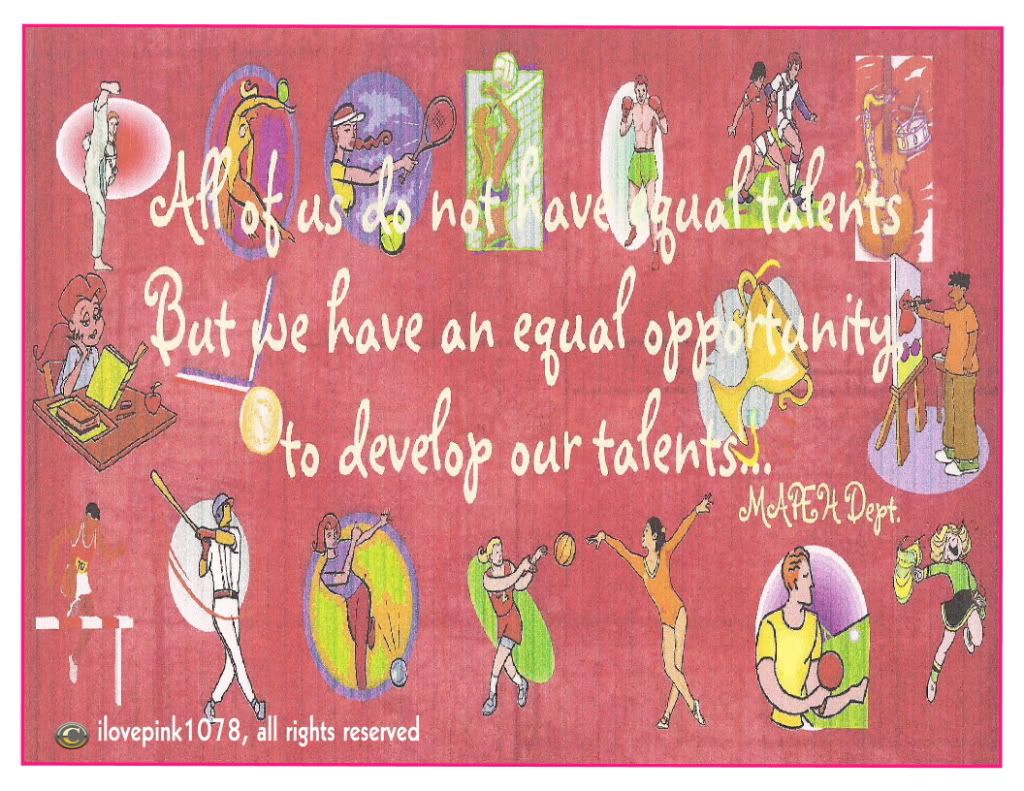 What is talent search?
Talent search
is a program that provides students the avenue of discovering one's potentials in any talent and skills. In addition, this serves as an exposure to student in different form of productions that will uplift or boost of one's confidence.
Talent Search, See yourself
I-Jade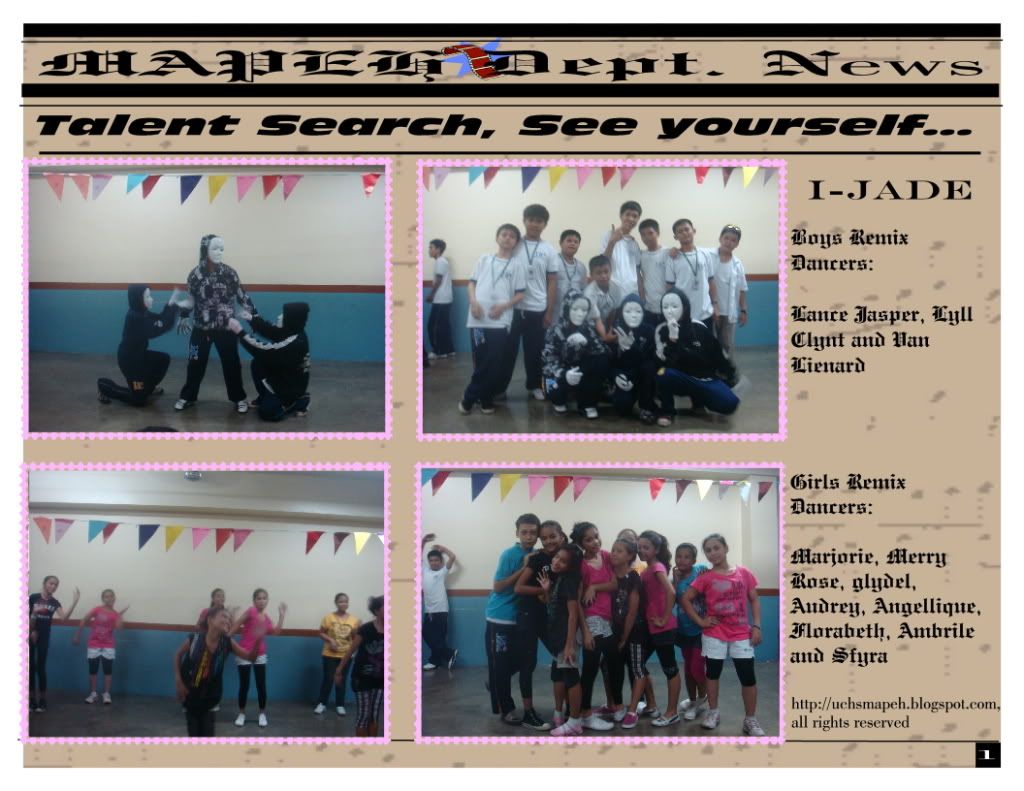 Thank you for reading and commenting...