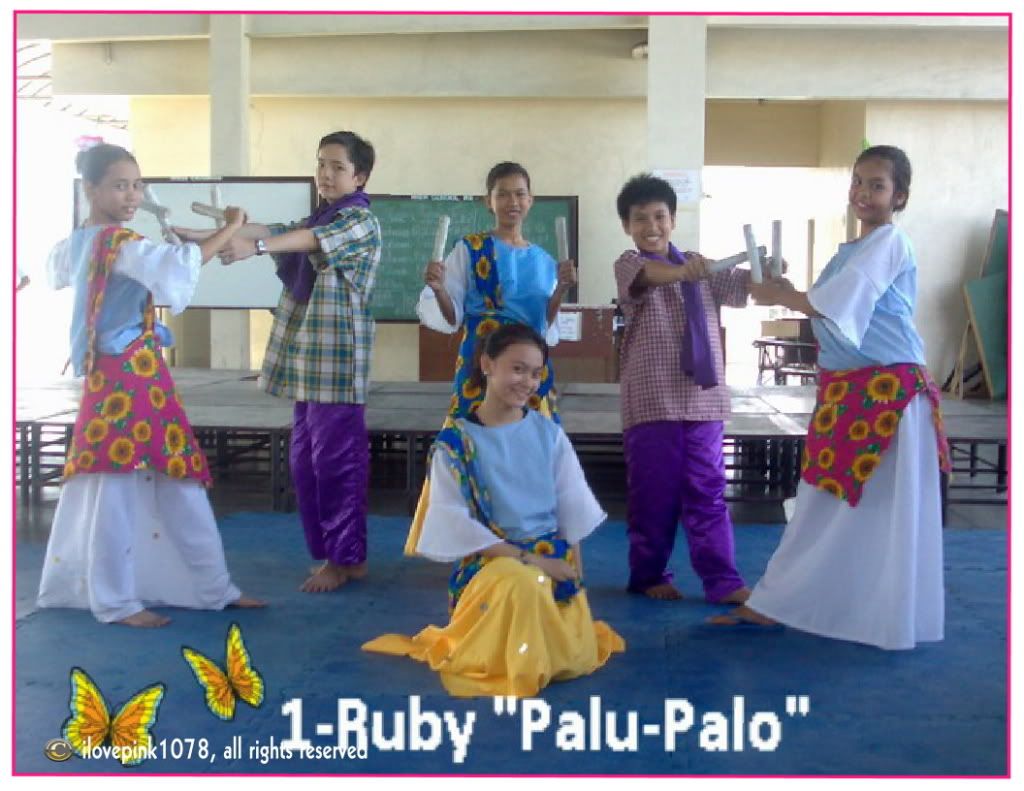 Palu-palo
means pounder. It is commonly use by a woman for washing clothes. It is made in a wood. It shows the tradition of Filipino in using a Palu-palo, everytime they're washing clothes it is originated in Visayan region.
This dance is very interesting and lively. It shows by striking their pounder in a playful mood, young boys and girls are supposed to be teasing each other rhythmically with their palu-palo.
Thank you for reading and commenting...