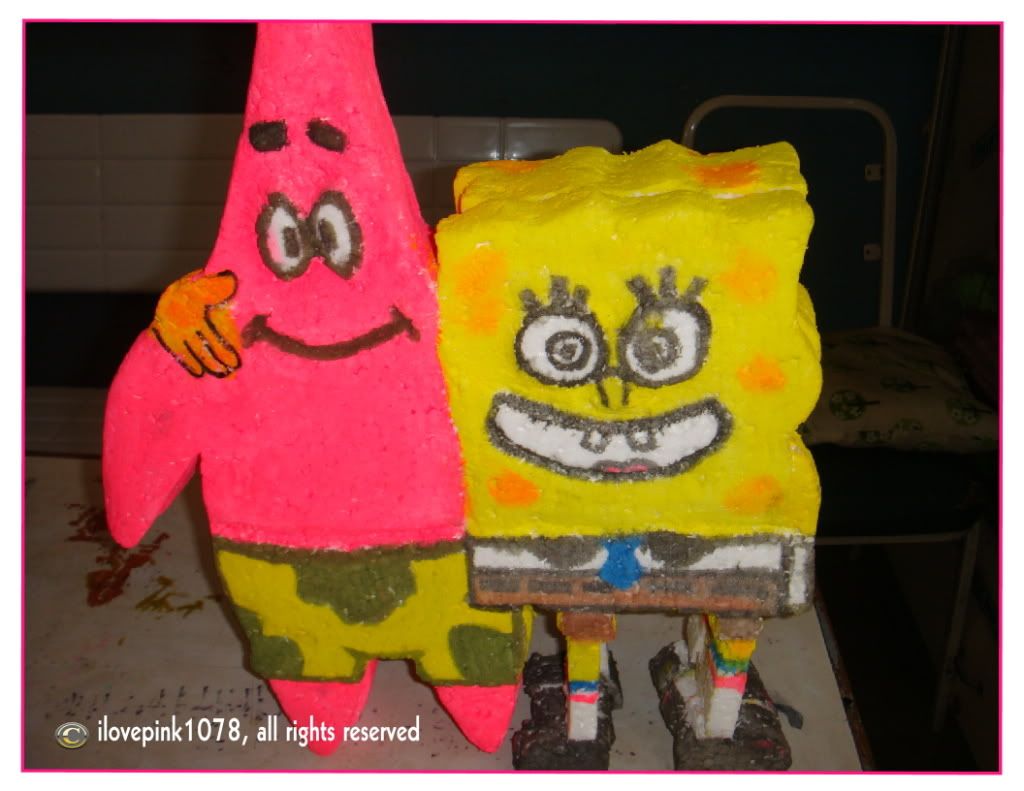 square pants spongebob
An artwork credit goes to Ms. Claire Rama
Carving
made of
styrofoam
Disney Character Design
Materials:
Styrofoam
Paper
Pencil
Cutter
Carving Tools
Procedure:
Decide on a form/design. You may choose an Egyptian, Greek, Roman or even Disney Character form.
Cover the table with newspaper and place your materials on it.
Outline the form of the object by sketching on the surface of the Styrofoam.
Carve the design by cutting out the portions of the styrfoam to make the fom stand out. Then, polish the form with fine sandpaper.
Thank you for reading and commenting...