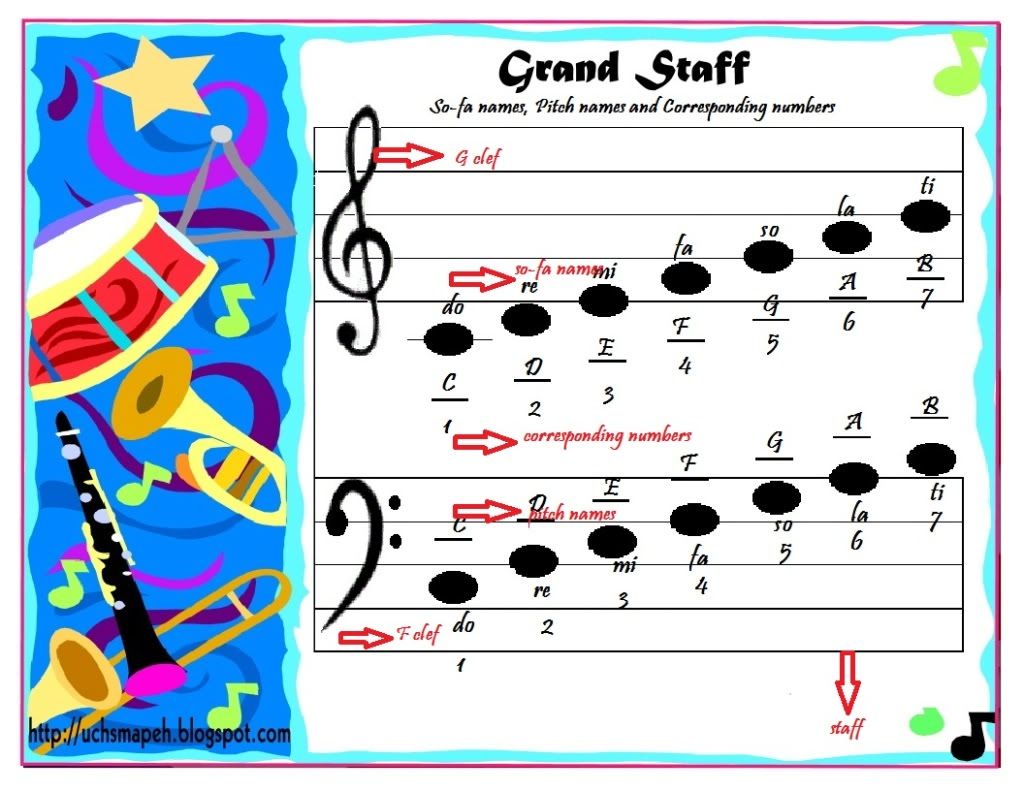 A staff has five parallel lines and four spaces. It is enclosed by bar lines at the sides. Each line and space of the staff has a particular tone with its corresponding pitch name.
Pitch names
are
letter names
derived from the first seven letters of the English Alphabet. The
so-fa names
are
so-fa syllable
written as do, re, mi, fa, so, la, ti, Do. These so-fa names are arranged in ascending or descending order. While the
corresponding numbers
are equivalent, numbers of both so-fa names and pitch names.
A. Pitch Names or Letter Names:
B. So-fa Names or So-fa Syllable:
C. Corresponding Numbers:
Thank you for reading and commenting...