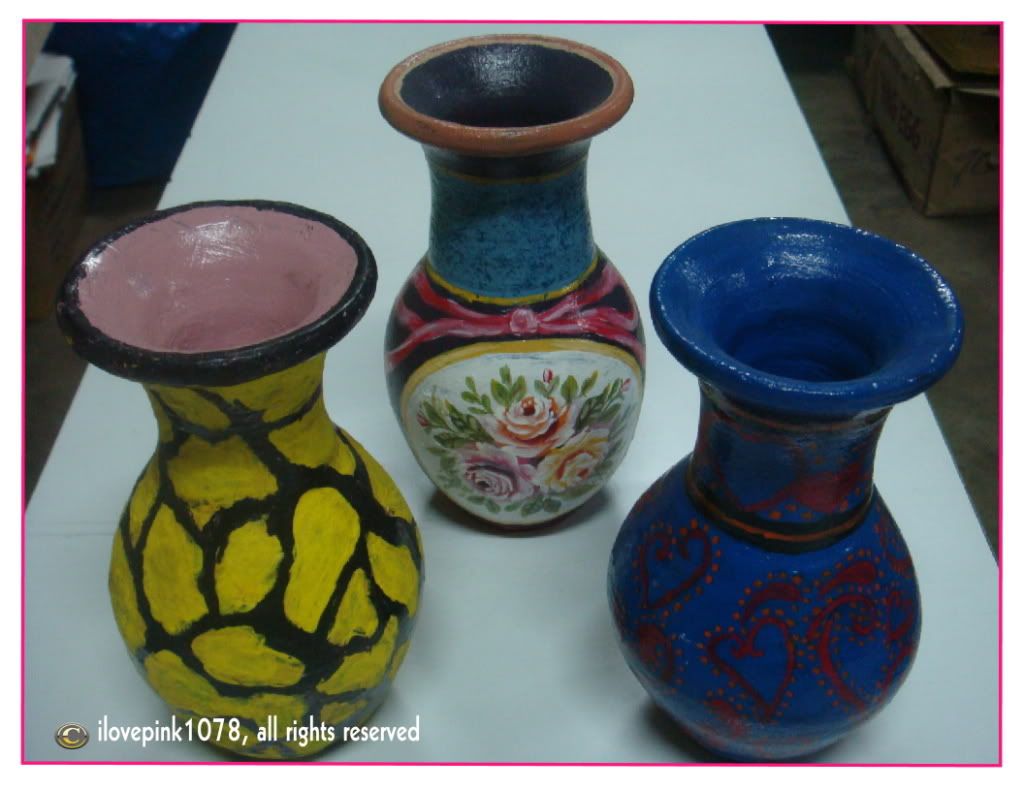 The surviving Greek paintings appeared on pottery, particularly vases. The beautifully shaped vases were painted with scenes from everyday life and form stories about their gods and heroes. The painted vases above are sample of modern vase painting.
Here are the instructions:
Materials:
1. plain flower vase in small, medium, and large;
2. art paint or water color;
3. paint brush
Direction:
1. Choose design or style of vase painting you wish to do;
2. Paint the vase within your designs using art paint (any color);
3. Do the second coating of art paint to enhance the color.
Thank you for reading and commenting...