Entry #3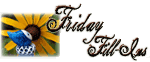 And...here we go!
1. In 1992, I was in 2nd year high school very charming, young talented girl with full of hopes and dreams in life
2. I can still remember the days our sweet laughter and smiles.
3. Do what you want and enjoy with what you have, where you can be contented.
4. Medical mission is where I'd like to be.
5. The trees and flowers are telling me that I'm exists and alive in this world.
6. My work, family and relatives that just keeps going on.
7. And as for the weekend, tonight I'm looking forward to the dress rehearsal of the handmaids presentation for the ICON, tomorrow my plans include to attend the seminar training and workshop of EMPOWER, together with my friends and Sunday, I want to attend church mass and stay at home!
Thank you for reading and commenting...